When you list your home for sale in the Fall, making a first good impression with buyers poses different challenges than in the Spring & Summer when your garden is lush and there's lots of sunshine. While most of the colour and green foliage may have faded, you can still add seasonal curb appeal to make your home stand out amongst the competition.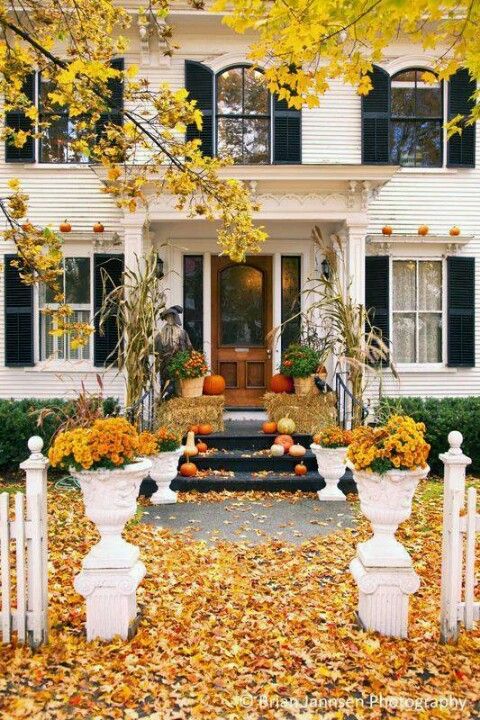 Here are a few tips for adding curb appeal in the Fall:
1. Keep your lawn tidy
While fallen leaves are a beautiful part of Fall, make sure you rake them up before they begin to rot and damage the grass below them. Keeping your grass healthy and green makes a much better impression than patchy & brown turf.
2. Freshen up flower beds
Remove dead or dying annuals that are past their prime and make your gaden look unkempt. If you have space you would like to fill, consider adding potted plants that can withstand cooler temperatures or decorative features such as rocks or paving stones. There are plenty of inexpensive options out there.
3. Add seasonal touches
Adding potted plants along a driveway, walkway or at the entryway adds a warm & welcoming touch. Potted mums are a popular inexpensive option in the Fall. You can also add decorative pumpkins & squash to create a vignette or a Fall- inspired wreath to your door.
If you would like to list your home and need some advice to get it ready or have questions about listing in the Fall, contact me and I'll be happy to answer your questions and help you sell your home fast.
Image Source: Pinterest