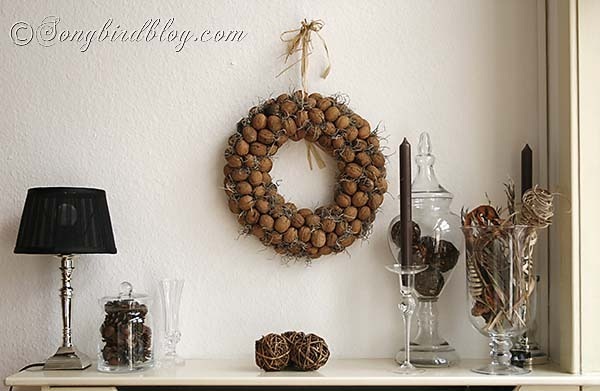 Even though Summer is thought of as the busy season in the real estate market, the Fall is often busy as well. For those looking to relocate before the rush of the holidays, it's a good time to get settled. If you're thinking about selling in the Fall, see the tips below to help your home appeal to buyers and get it sold fast.
1. Hire Professional Services
The best place to start is to hire a realtor. With their wealth of knowledge and experience, a realtor will know the current market conditions and be able to help you through the process. Since the Fall can be a busy time for families with kids starting the school year, having a realtor market and show your home can help for a quicker sale.
It's also a good idea to hire an inspector to look at your home before puttin git on the market to ensure no major repairs or replacements are needed. Since buyers will likely have this completed on their own, you can save yourself from having to negotiate a lower price by taking care of these things ahead of time.
2. Minimize Seasonal Decor
It's easy to get carried away with Fall decorations; your best bet is to stick with neutral seasonal decor. For example, instead of putting up Halloween decorations, go for a subtle look with pumpkins or a wreath. This will appeal to a broader group of potential buyers, as not everyone celebrates Fall holidays. This could be a great time to showcase how cozy your home is by lighting a fireplace or putting out unlit candles.
3. Improve Curb Appeal
At this time of year, you may have to complete a little more maintenance outside of your home. This includes raking excess leaves and ensuring your grass stays green, even when the temperature gets cooler. It's easy for your yard to become worse for wear after a hot Summer, so be sure to water as needed and trim back overgrown trees and shrubbery. Ignoring necessary upkeep can make your home look run down. Curb appeal is importnat as it is the first impression prospective buyers have of your home.
4. Price to Sell
If you're trying to sell your home before the holidays, you may want to be prepared to price it for less than other properties listed for sale in the area. This doesn't necessarily mean you will get less than your home is worth, but a low price could result in receiving multiple offers, allowing you to pick the highest bid. While you can research housing market trends, your real estate agent can prove helpful in knowing which moves to make when coming up with a price and considering offers.
While buying another home while your property is on the market can result in paying two mortgages, you shouldn't wait to begin your home search until you receive the first offer. Instead, you can get pre-approved for a mortgage loan and make an offer after you have received a substantial offer on your current home.
Derived from 5 Tips for Selling in the Fall, GL Homes If you are thinking about seeling your home this Fal and want to learn what it's worth and how to price it to sell it quickly, contact me and I'll be happy to guide you through the process.
Image Source: Songbird Blog