Lately I've been sharing about my love of flipping houses. Our family recently moved from our previous flip into our new current project which we plan to complete over the next year or two.
Since we're well on our way into Spring, I thought it would be a good time to talk about the importance of curb appeal when getting ready to sell your home. Whether from a home owner's or flipper's perspective, a small investment and attention to detail can add value to your home and make it more appealing to buyers.
A little landscaping & TLC to the outside of your home can go a long way- for example, an average investment of $564 can increas value by $1,777- an ROI of 215% according to the Home Gain National Home improvement Survey.
Here are 5 great tips to help get you on your way: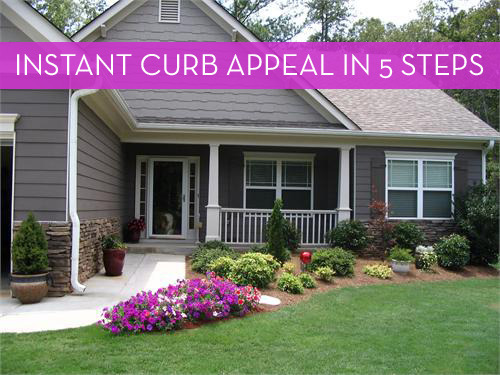 As always, I am happy to share my experience with you. If you are thinking about investing in property to flip, get in touch and I will be happy to help you find a project property!
Image Source: Curbly