How's your Summer going so far?
This time of the year is always busy in the real estate market. If you're thinking about purchasing your first home, moving, upgrading, downsizing.... these Snap Stats will give you a good idea of what sales are like in the area you live in and the area(s) you're interested in. See below for information for both detached and attached properties.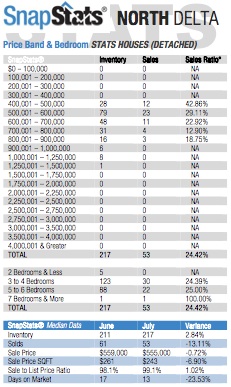 I also have information for other Fraser Valley areas including Abbotsford and Mission. If you would like more information or have questions, get in touch and I'll be happy to help!